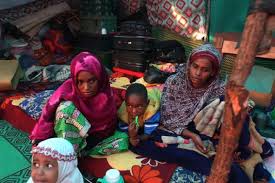 The UN Refugee Agency (UNHCR) demanded that at least 470 Muslims from the Peuhl ethnic minority, trapped for several months in the Central African Republic town of Yaloke, around 200km from capital Bangui, need to be relocated as a matter of urgency, Al Jazeera reported.
Dalia al-Achi, public information officer for the UNHCR in Bangui, told Al Jazeera on Tuesday that the group, who had initially fled from a number of towns in February 2014, were growingly desperate as living conditions worsened.
She added, the group required urgent humanitarian assistance and needed to be relocated to another part of the country or perhaps to neighbouring Cameroon or Chad.