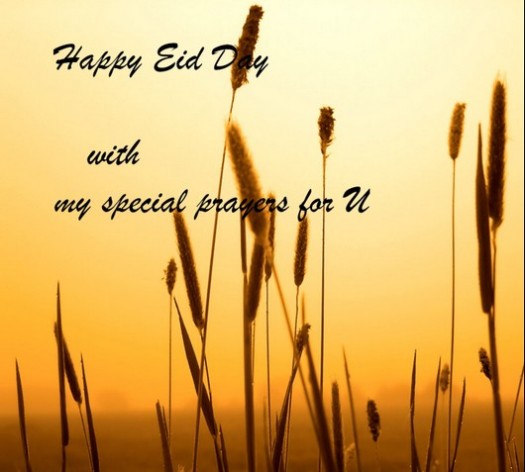 My Dear Sweet Fellow!
""EID MUBARAK""
How can find a word of wishes
which expresses my feelings to you way
Your smile brightens my life
even more "day bay day"
Hoping sincerely
That this EID Day brings
Warm, Happy hours and
Bright, Happy things….
Light-hearted moments of
Friendship and fun
To help make your EID
A wonderful one…!!!